SOAR Fox Cities Camps program provides camping experiences for youth and adults with developmental disabilities.
Camp activities are inclusive and designed to accommodate the differing cognitive abilities and fitness levels of campers. The purpose of the Camps program is to provide campers with unique social skills development opportunities, varied experiences and fun in a camp setting, and an environment to learn activities of daily living (overnight camp). Camp also provides a much needed Respite for the campers' families and caregivers. Transportation to overnight camps is provided.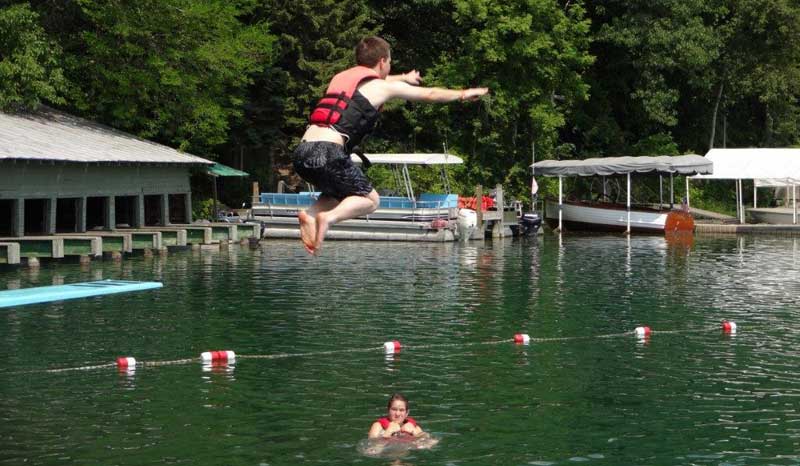 SOAR Camp Onaway
Campers age 14 and over are welcome to attend SOAR Camp Onaway near Waupaca for a week of swimming, boating, games, crafts, music, fishing and fun each summer.
Please contact Director of Adult Services, LeeAnn Stein at 920-731-9831 x112.
SOAR Thru Summer Camp
SOAR thru Summer offers daily camp activities that ensure fun, safe, and enriching days! Campers enjoy traditional camp activities, skills-based learning, and field trips in the community.
Skills: Communication, Laundry, Cooking, Teamwork, Community Navigation, Financial Literacy!
Field Trips: Museums, Parks, Art Studios, Nature Preserves, Arcades, Mini Golf, Bowling!
Fun: Games, Snacks, Crafts, Water Days, Reading, Sports, Messy Days, and more shenanigans with friends!
Details
Who? Youth with developmental disabilities* entering sixth grade through age seventeen
When? June 13 – August 19 Monday-Friday; 7:30am-6pm *No Camp on July 4
Where? SOAR Building drop off and pick up. 211 E Franklin St. Appleton *Campers will travel/walk to community locations during the day.
*Youth who apply for SOAR thru Summer should be semi-independent and demonstrate appropriate behaviors to maintain a safe group setting. 1:3 Staff to Camper Ratio
Application Process
SOAR thru Summer Camp utilizes a best-fit application process rather than first come first serve basis. Any campers interested should complete the steps below and will be notified via mail in mid-April.
Deadline April 8th
Step 1: Complete the Online Application
Step 2: Indicate what weeks campers would like to attend.
Step 3: Watch for a letter in April for confirmation on which weeks your camper has been selected to attend!
Please Note: Even if your camper is not selected for every week indicated in your application, fret not! If there is an opening as the summer progresses due to increased capacity or camper cancellation, you may be contacted and offered any weeks that are not full!
CLTS and other third party payee's accepted!
Sign up and payment by week. Late Pickups will be charged $15 per every 15 minutes late starting 1 minute after 6pm. We reserve the right to bill third party funders.
Rates: $975 / week
*Financial assistance available for private payers who qualify.
Contact Lisa McCallister for more details.
Fall Weekend Camp
Adults 18 and over are welcome to attend SOAR's Fall Weekend Camp for a weekend of boating, games, crafts, and archery.
Please contact Director of Adult Services, LeeAnn Stein at 920-731-9831 x112.